STRUGGLE TO COLOUR MATCH?
When shopping for cosmetics online we all know the struggle of matching shades to your skin tone. That is why we have made shopping cosmetics online all that much easier with our Shade Finder, which showcases all our shades on different POC skin tones.
SHADE FINDER
Rumi

Viola

Wewak

Ishtar

Lolita

Sharmeen

Anyana

Elvira

Bahati

Sahara

Dalia

Contessa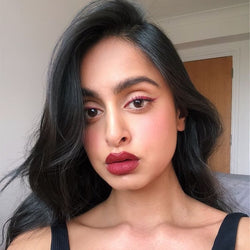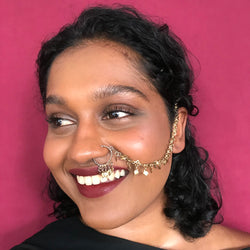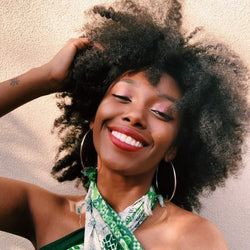 IN THE MOOD?
Get inspired by our makeup mood boards and makeup tutorials using TASNEEM 2-IN-1 multi-use makeup. TASNEEM 2-IN-1 multi-use makeup products come double ended with a matte hydrating formula on one end and a long lasting liquid formula on the other. This dynamic duo gives you the flexibility to create subtle lip stains, hyper-pigmented defined lip looks, beautiful cheek tints/cheek blusher and stunning eyeshadows and liquid graphic eyeliners. TASNEEM 2-IN-1 multi-use makeup features eye-catching earthy browns, show stopping rich reds, pretty as can be pinks and signature stable nude tones to suit ALL!
Testimonials
"Love, love, Love the shade Lolita. It is my everyday cheek tint and lipstick. If I'm going somewhere after work, I'll add Lolita as an eyeshadow for the ultimate evening look. I suggest everyone has a Lolita as part of their makeup essentials!"

Mishti P. London, UK
"It is really innovative that you can use the 2-IN-1 products for eyes, lips and cheeks! Honestly being a new mum this product has made it so easy to get glam on the go." 

Miya S. London, UK
"I feel beautiful in Ishtar 2-IN-1. Love that this multi-use lipstick, cheek tint, eyed shadow AND liquid liner shade is designed for the gorgeous brown skin I was GIFTED with 🙌🏾 "

Naushin R. Brisbane, AUS
"OMG, I've actually FINALLY found the perfect red lipstick, cheek tint and eyeshadow/liner combo for my skin tone! I LIVE for Viola 2-IN-1 ❤️ "

Theebika R. Monchengladbach, GER
"Always here for brands that celebrate diversity! Love the work that TASNEEM Cosmetics does for the community!" 

Amira K. London, UK
"YES, finally a brand that caters  to all POC 👏🏾👏🏾👏🏾👏🏾 , run by a WOC who GETS IT!

Lucy P. Auckland, NZ
"When the shade range is THAT good you can't pick a favourite!" 

Yasmin M. Barcelona, SPN
"Gotta show some support to my brown SISTER, she is really changing the beauty game in a huge way!" 

Muna H. Sydney, AUS
"OMG the formula and shade range of TASNEEM 2-IN-1 products are AHHHMAZING"

Noelle S. London, UK
TASNEEM Cosmetics | Makeup For POC | UK
Welcome to TASNEEM Cosmetics, we are a makeup brand designed to suit YOU! Our products have been developed to compliment ALL skin tones, ALL skin textures and represent ALL cultures and backgrounds.
We understand the struggle of being a person of colour (POC) and navigating through life trying to find makeup products that enhance the magnificent melanin we were born with! That is why at TASNEEM Cosmetics we have made it easy to find perfect POC pigments for lipsticks, cheek tints, eye shadows and eyeliners!
Best part? You've got OPTIONS when it comes to our shade range. We aren't just talking the one token 'sand beige' that our shady makeup conglomerates like to type cast us to, we have developed 12 AMAZING tried and tested shades for lipsticks, cheek tints, eyeshadows and eyeliners to celebrate YOU! Be it our dark skin QUEENS, our brown BEAUTIES, our golden GODDESSES and every skin tone in between.
For those of you who are new to TASNEEM Cosmetics, we are a brand developed in Australia by me 'Tasneem Shahidullah' a London born, Brisbane raised, South Asian woman from a Bengali background. This brand really came about due to my personal journey of finding my place and acceptance in the Western beauty industry. Tired of the misrepresentation, lack of representation and at times even exclusion, I decided to take things into my own hands and create a brand that celebrates ALL types of people, cultures and colours.
Simply put:
We are a proud WOC owned cosmetics shop, offering the BEST POC cosmetics online. TASNEEM is a cosmetics shop founded by me a London born, Brisbane raised, Bengali woman. I myself have experienced the struggling of shopping cosmetics online and seeing (or rather not seeing) the exclusion of POC representation and voices in the beauty space. Having seen and felt first-hand what exclusion and misrepresentation can do I have made it my mission and ethos to make TASNEEM a cosmetics shop that celebrates ALL types of people, cultures and colours.